Guest of Honor Kevin MacLeod does Panels!
Guest of Honor Kevin MacLeod does Panels!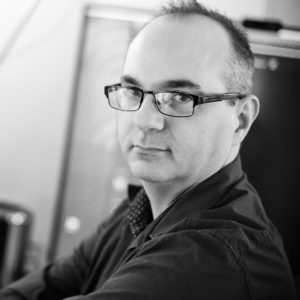 Kevin MacLeod is an international award-eligible composer and copyright activist, known for his Creative Commons licensed royalty-free music available on incompetech.com.  He is an avid Twitch Streamer, showcasing his music production skills and scintillating* personality.
His works have been featured in thousands of movies and television programs, and tens of millions of YouTube videos.
Kevin believes copyright is fundamentally broken and no longer serves the needs of artists, creators, or audiences. No study has ever been performed to determine whether visitors to his site "incompetech.com" share this philosophy.
FreePD.com, a website dedicated to modern Public Domain music recordings, is his newest venture, eliminating the need for artists and creators to muddle through the complex copyrights and royalties process.
Kevin is excited to come to his first Penguicon! Here are some panels where you can see him.
Saturday, April 29 • 10:00 – 11:00
Perfection in Creativity
How perfect do you need your song, movie, comic, graphic, anything? When do you know you are done with your creation
Saturday, April 29 • 14:00 – 15:00
There are many types medias, genres, and niche audiences. Join these creators to talk about how they picked their type of programs/projects. Speakers include well known podcasters Bob Waltenspiel and Dave Phillips from IT in the D (Podcast Detroit) Youtubers and Filmmakers Tommy Edison and Ben Churchill, composer/musician Kevin MacLeod, and moderated by youtuber/podcaster/filmmaker Scott (Toaden) Maiale
Sunday, April 30 • 14:00 – 15:00
Musicians and movie makers use music to try to make the audience feel certain way