Presenter FAQ
Presenter FAQ
Have questions about Presenting at Penguicon?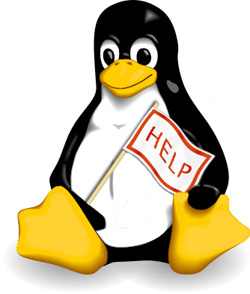 ---
Q. What panel topics are you looking for?
A. Our pillars are Open Source and Science Fiction, but we aim to include panels on any and all topics of interest to nerds, geeks, and fans! Our 2017 program tracks include: Tech, Science, Media, Mayhem, Literature, Life, Gaming, Food, DIY, Cosplay, Anime, Action Adventure, and After Dark.  We are particularly excited about events related to Tech & Science tracks,  anything Open Source, and our Penguicon 15th Anniversary!
---
Q. How much prior speaking experience do I need?
A. While we love experienced speakers, we are also interested in having first-time speakers who are passionate about a particular topic. Don't count yourself out just because you've never been a panelist before; if you have something to share, we want to hear from you, even if you're new at it!
---
Q. May I submit more than one panelist application or suggest more than one panel idea?
A. Sure! We encourage you to. 
---
Q. What resources are available to panelists?
A. If requested before Penguicon, we will do our best to provide panelists with video projectors and sound equipment. Wifi is available throughout the event facility. Please plan to provide your own computer, adapters, power strips, and any additional special equipment you require.
---
Q. Do you provide reimbursement for panel expenses?
A. We try to! We provide reimbursement for expenses directly related to presenting a Penguicon panel. For example: materials for a workshop, printed materials for attendees to read, (helpful for attendees with hearing loss,) or food for tastings. Please ask us! If you will have expenses you would like to have reimbursed, please make arrangements in advance with your track head. As a nonprofit, volunteer-run event, we are not able to reimburse panelists' travel expenses, such as air fare, hotel, or gas costs.
---
Q. What is the standard format and length of a panel?
A.We have panels in a variety of formats. Most of our panels are single talks,  multi-speaker panels, roundtable discussions, workshops, Birds of a Feather (unmoderated discussions), or other interactive activities. We welcome your unique format ideas!
Time slots are 50 minutes long. Standard set up/tear down is 5 minutes. Typical panels start at :05 after the hour and end at :55 to allow for set up/tear down.  Most events take place during one time slot, though we can accommodate some rare events that require additional time.
---
Q. What should I put in my event description?
A. Try to concisely describe the subject of your talk. Don't assume that we know about your topic; try to provide a few words describing any jargon. Talk about what the audience will get out of the panel. Will they be able to configure a firewall? Will they learn to make their own pasta? We love creative, engaging, and relevant event descriptions.
---
Q. What is the deadline for submitting panel applications?
A. The deadline for submitting panel applications is February 15th, 2017.
---
Q. When will I hear back?
A. We will do a preliminary review as the deadline approaches. We intend to notify everyone within two weeks after the deadline. If you haven't heard from us by February 28th 2017, please email programming@penguicon.org.
---
Q. Why has the format for submitting presentations changed for Penguicon 2016?
A. We are now receiving a huge number of awesome event possibilities from our community! This new system is a more organized way of determining which events to accept. It also allows us to potentially combine related events more easily so we can include more presenters.
---
Q. What does it cost to attend Penguicon as a panelist?
A. Panelists who provide at least 3 or more hours of programming during Penguicon, or submit their panel to be shared with our community via a creative commons license, in advance, will pay $30. You can find more information about Creative Commons here: http://creativecommons.org/. Registration is free of charge for confirmed Featured Guests or Guests of Honor. Otherwise, standard membership rates apply.
---
Q. How do I submit my panel via a creative commons license?
A. We encourage all panelists to share their presentations whenever possible, as a service to your community (even if you do not need to do so in order to earn the panelist rate). If your panel is not a typical presentation (say, a sewing workshop), providing a summary of your panel and further resources (links, other classes, etc) for people who want to learn more is sufficient. To submit your presentation, send a copy of your presentation (or a link where we can download it) to webmaster@penguicon.org and registration@penguicon.org.
---
Still have questions? Please email our 2017 Head of Programming, Janet, at programming@penguicon.org