Featured Guests
Featured Guests
Retro Gaming: Angie Rush and Les Orchard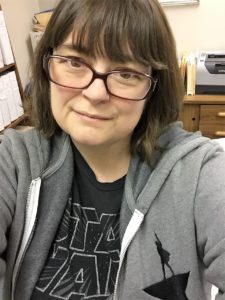 Angie spends her days wrangling lawyers and her nights in her retro game filled Nerd Cave, hoping to someday beat her Millennial daughter at Galaga.
Les Orchard is an elusive hermit who works for the Mozilla Corporation. He can sometimes be lured out of hiding with books, burritos, booze, and video games.
Join us for Retro Gaming! Including systems from Atari to Game Cube and (almost) everything in between, join us to relive your childhood!
Food Track: Julie J. Lesnik, PhD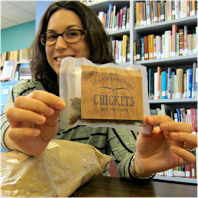 Julie is an assistant professor in the Department of Anthropology at Wayne State University in Detroit, Michigan.  She received a PhD in anthropology and a MS in kinesiology from the University of Michigan in 2011. Her primary interest is in the evolution of the human diet, specifically in regards to entomophagy, or eating insects.
Science Track: Greg Less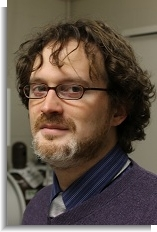 Greg Less
is the Senior Laboratory Manager at the UMEI Battery Fabrication and Characterization User Facility, responsible for the day-to-day operation of the laboratory. Greg received a doctorate in Chemistry from the University of Michigan.  His work was featured on a recent episode of Nova.
Cosplay Track: Kristie Good
Kristie Good, know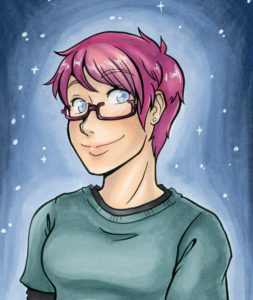 n as Karmada Cosplay, has been creating cosplay since 2001 and competing in competitions since 2004. She has won numerous awards over the years, ranging from Judge's Choice all the way up to Best in Shows. Her most notable recent wins were Best in Show at Youmacon 2015 as Card Captor Sakura in a group performance under Karmaluna Cosplay, and Best Friday Hall as Timeskip Nora from RWBY at Youmacon 2016. Karmada Cosplay has also participated in World Cosplay Summit (2013 and 14) under Karmaluna Cosplay, and placed first in preliminary rounds both times (getting to perform at the US finals!)
One of her passions at conventions is getting to talk to attendees and help inspire cosplayers to pursue and create the costumes they dream of! She is often found giving informational panels about costume sewing and construction, and focuses on beginner cosplay and getting new people into the hobby.  Her goal is to educate and inspire, and give her students the tools and confidence that they too can make their own cosplay!
Kristie recently collaborated with F+W Media to publish a book for cosplay sewing for beginners (and veterans!) called Epic Cosplay Costumes. She not only wrote all the tutorials and informational sections, but also provided diagrams and illustrations, along with creating sample garments as are show in the photographs inside! The book has recently been spotted in the wild at Barnes and Noble and Joann's brick and mortar stores, but can also be purchased online through Amazon or Barnes and Noble's website!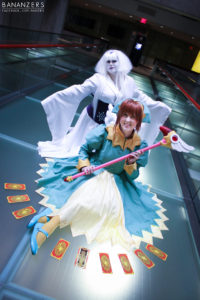 Amazon: https://www.amazon.com/Epic-Cosplay-Costumes-Step-Step/dp/1440245770
Barnes and Noble: http://www.barnesandnoble.com/w/epic-cosplay-costumes-kristie-good/1123606684
On top of her cosplay habit, Kristie is also an avid artist and comic creator, having been working in the Manga style for almost 25 years now. She has been spotted in many artist alleys in the Midwest and East coast conventions, and also enjoys teaching others how to draw and analyze their own work! She is currently working on self-published manga called Tangerine Wings, and is working on a webcomic called TalOS (http://talos-comic.com)
 If you'd like to see more of her work, you can check out the following social media:
 Facebook:
http://facebook.com/karmadacosplay
http://facebook.com/karmadaarts
 Tumblr: http://karmada.tumblr.com
 Instagram:
@karmada_cosplay
@karmada_arts
Tech Track: Charles "Dr. Chuck" Severance
 Charles is a Cli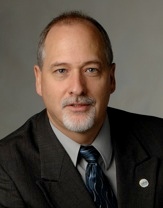 nical Associate Professor and teaches in the School of Information at the University of Michigan. He is the Chair of the Sakai Project Managment Committee (PMC). Previously he was the Executive Director of the Sakai Foundation and the Chief Architect of the Sakai Project and worked with the IMS Global Learning Consortium promoting and developing standards for teaching and learning technology.Charles teaches two popular MOOCs to students worldwide on the Coursera platform: Internet History, Technology, and Security and Programming for Everybody and is a long-time advocate of open educational resources to empower teachers.
Charles is the editor of the Computing Conversations column in IEEE Computer magazine that features a monthly article and video interview of a computing pioneer. Charles is the author of the book, "Sakai: Building an Open Source Community" that describes the early days of the open source Sakai project. Charles is also the author of the book, "Using Google App Engine" from O'Reilly and Associates and the book "Python for Informatics: Exploring Information". He also wrote the O'Reilly book titled, "High Performance Computing". Charles has a background in standards including serving as the vice-chair for the IEEE Posix P1003 standards effort and edited the Standards Column in IEEE Computer Magazine from 1995-1999.
Charles is active in media as a hobby, he has co-hosted several television shows including "Nothin but Net" produced by MediaOne and a nationally televised program about the Internet called "Internet:TCI". Charles appeared for over 10 years as an expert on Internet and Technology as a co-host of a live call-in radio program on the local Public Radio affiliate (www.wkar.org).
Chuck's hobbies include off-road motorcycle riding, karaoke and playing hockey.
DIY Track:  David Erik Nelson
David Erik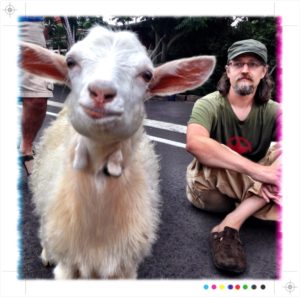 Nelson is an award-winning science-fiction author and essayist who has become increasingly aware that he may be "that unsavory character" in other people's anecdotes.  His stories regularly pop up in Asimov's, the Magazine of Fantasy & Science Fiction, and elsewhere. In addition to telling you stories about time travel and non-Euclidean houses, he'll also teach you to build your own synthesizers, electro-shock "tickleboxes," and other distractions.  Find his stories, DIY books, and more online at davideriknelson.com
Media Track: Podcast Detroit
In 2013, Bob Waltenspiel and David Phillips of IT in the D launched their own podcast without any prior listening, producing, or broadcasting experience out of a small Internet radio station in downtown Detroit, Michigan. Over the course of two years and 100 episodes, The IT in the D Show has grown from 4 listeners a week (our wives) to close to 400,000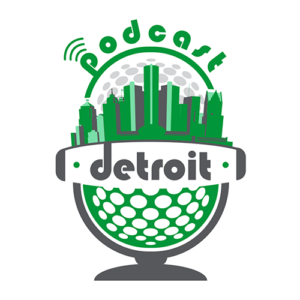 weekly listeners and over 25M total listens. Teaming up with Neil Nosakowski of Trinet Corporation and Activ8 Gaming fame, the trio built out the Detroit Sound Studios in Ferndale, Michigan. Knowing that just having one two-hour show per week didn't make sense, the Podcast Detroit Network was born. Not even a year and 50+ shows added onto the network later, the Podcast Detroit studio moved to its new and current location in Royal Oak to allow for expansion to multiple studios, allowing simultaneous shows to be running and more. Today Podcast Detroit thrives on delivering entertaining programming, producing new podcasts, syndicating existing shows, and becoming an outlet for corporations to reach their target markets delivering easily consumable content.
Media Track: Tom Smith
You might have heard of Tom Smith, the guitar wizard. Soulful, heartfelt ballads all the way, resonant and gorgeous and deep with meaning. Well, this is the other guy. Also no relatio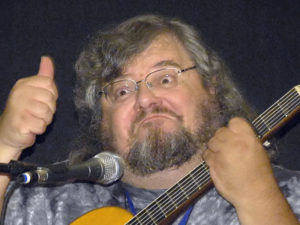 n to Tom Smith the other folkie, Tom Smith the comic colorist, Tom Smith the movie Foley artist, Tom Smith the playwright, Tom Smith the environmental scientist, or Tom Smith the rugby player.
Seriously, Tom is a full-time indie musician. Most of his stuff would easily fall under a blanket heading of "geek rock" — a strange mosh of satire, parody, popular culture, Life With Computers, politics, philosophy, and many many many puns.
Science Track: Bob Trembley
Bob Trembley is a lifelong amateur astronomer who spends much of his time doing astronomy outreach.He is the current outreach officer for the Warren Astronomical Society as well as a volunteer NASA/JPL Solar System Ambassador.Bob lectures about astronomy and space science, and sets up his telescopes at schools, planetariums, conventions, and other ve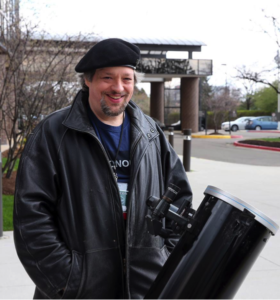 nues. Bob also blogs about astronomy and space science with Br. Guy Consolmagno and Bill Higgins on THE CATHOLIC ASTRONOMER, the blog of the Vatican Observatory Foundation. Bob is fantastically interested in asteroids and near-Earth objects (NEOs), and has been involved with the AsteroidDay campaign since its inception. Bob is determined to improve the teaching of astronomy and Space History throughout Michigan and the US. To accomplish this goal, he and his wife Connie (also a volunteer NASA/JPL Solar System Ambassador) are running the Endeavour Space Academy – a popular after school club at her school.