Guest of Honor Kevin MacLeod
Guest of Honor Kevin MacLeod
Kevin MacLeod is an international award-eligible composer and copyright activist, known for his Creative Commons licensed royalty-free music available on
incompetech.com
.  He is an avid Twitch Streamer, showcasing his music production skills and scintillating* personality.
His works have been featured in thousands of movies and television programs, and tens of millions of YouTube videos.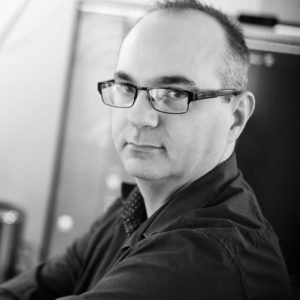 Kevin believes copyright is fundamentally broken and no longer serves the needs of artists, creators, or audiences. No study has ever been performed to determine whether visitors to his site "
incompetech.com
" share this philosophy.
FreePD.com, a website dedicated to modern Public Domain music recordings, is his newest venture, eliminating the need for artists and creators to muddle through the complex copyrights and royalties process.
He currently lives in Green Bay, Wisconsin and is culturally obliged to support the Packers.  His favorite drink to relax after a long day is Cynar, and he has recently acquired a love for fine cheeses and accordions.  He can be reached by email, but may respond by carrier pigeon.
*s/scintillating/questionable/