First Annual Tux Run!
First Annual Tux Run!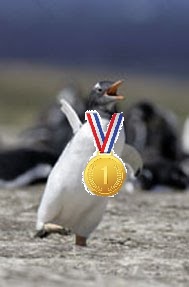 Penguicon is holding a 5K (give or take (run or walk)) this year! Attendees shall gather in the Algonquin Foyer on Saturday morning. There will be maps provided and markers out on the course. Those that participate will receive an awesome reward! Special thanks to Jac3d G33k for helping put it on!