Penguicon prides itself on bringing a vast array of guests every year that fits our vast array of interests! This year we have Cory Doctorow, science-fiction writer, blogger, and activist. His latest book Walkaway will be hitting stores April 25th, 2017! Sumana Harihareswara is the founder of Changeset Consulting, specializing in open source project management.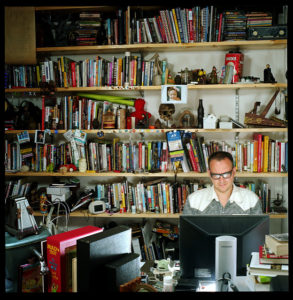 Cory Doctorow (craphound.com) is a science fiction author, activist, journalist and blogger — the co-editor of Boing Boing (boingboing.net) and the author of the YA graphic novel IN REAL LIFE, the nonfiction business book INFORMATION DOESN'T WANT TO BE FREE, and young adult novels like HOMELAND, PIRATE CINEMA and LITTLE BROTHER and novels for adults like RAPTURE OF THE NERDS and MAKERS. He works for the Electronic Frontier Foundation and co-founded the UK Open Rights Group. Born in Toronto, Canada, he now lives in Los Angeles.
Sumana Harihares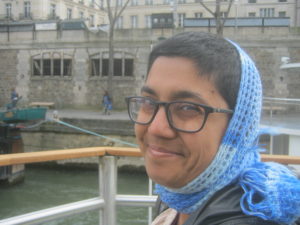 wara is an open source contributor and leader who started using Linux in the late 1990s, met her spouse through Slashdot, and has contributed to GNOME, MediaWiki, Zulip, GNU Mailman, and other FLOSS projects. She has keynoted Open Source Bridge and other open source conventions, and manages and maintains open source projects as Changeset Consulting. She's also a scifi fan and stand-up comedian who's performed at Worldcon, WisCon, and AlterConf, and who serves as the charity auctioneer for the Tiptree Award. She co-edited and co-published the Thoughtcrime Experiments anthology in 2009 and created the widely viewed fanvid "Pipeline" in 2015. She has written for Tor.com, Geek Feminism, Crooked Timber, Model View Culture, LWN, GNOME Journal, The Recompiler, among other venues. She lives in New York City.
Hack of Honor: The Tricorder Project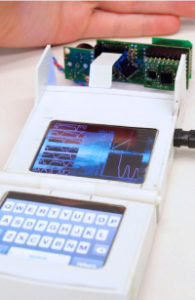 One of the most beautiful aspects of science is that while there is so much we can see and smell and feel around us, there's an inconceivably large universe around us full of things we can't directly observe. The Tricorder project aims to develop handheld devices that can sense a diverse array of phenomena that we can't normally see, and intuitively visualize them so we might see temperature or magnetism or pressure as naturally as we see colour.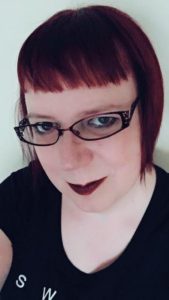 Coraline Ada Ehmke is a speaker, writer, open source advocate and technologist with over 20 years of experience in developing apps for the web. She works diligently to promote diversity and inclusivity in open source and the tech industry. She was recognized for her work with a Ruby Hero award in 2016. Coraline is the creator of the Contributor Covenant, the most popular open source code of conduct in the world (with over 15,000 adoptions including JRuby, Swift, F# and Rails.) She works for GitHub as a senior engineer on a team devoted to creating community management and anti-harassment tools.
Guest of Honor Kevin MacLeod
Kevin MacLeod is an international award-eligible composer and copyright activist, known for his Creative Commons licensed royalty-free music available on
incompetech.com
.  He is an avid Twitch Streamer, showcasing his music production skills and scintillating* personality.
His works have been featured in thousands of movies and television programs, and tens of millions of YouTube videos.
Kevin believes copyright is fundamentally broken and no longer serves the needs of artists, creators, or audiences. No study has ever been performed to determine whether visitors to his site "
incompetech.com
" share this philosophy.
FreePD.com, a website dedicated to modern Public Domain music recordings, is his newest venture, eliminating the need for artists and creators to muddle through the complex copyrights and royalties process.
He currently lives in Green Bay, Wisconsin and is culturally obliged to support the Packers.  His favorite drink to relax after a long day is Cynar, and he has recently acquired a love for fine cheeses and accordions.  He can be reached by email, but may respond by carrier pigeon.
*s/scintillating/questionable/

Tommy Edison, who has been blind since birth, is the Blind Film Critic reviewing movies from his point of view, the host of The Tommy Edison Experience on YouTube and Amazon where he uses humor to answer the most popular questions about living without sight, and worked in radio for 25 years as a disc jockey and traffic reporter. Ben Churchill is the producer and director of The Tommy Edison Experience and Blind Film Critic series and a documentary filmmaker focusing on pop culture and unique lifestyles.
Ada Palmer's first science fiction novels Too Like the Lightning and Seven Surrenders (volumes one and two of Terra Ignota, from Tor Books) explores how humanity's cultural and historical legacies might evolve in a future of borderless nations and globally commixing populations. She teaches in the University of Chicago History Department, studying the Renaissance, Enlightenment, classical reception, the history of books, publication and reading, and the history of philosophy, heresy, science and atheism, and is the author of Reading Lucretius in the Renaissance (Harvard University Press). She often researches in Italy, usually in Florence or at the Vatican. She composes fantasy, SF and mythology-themed music, including the Viking mythology musical stage play Sundown: Whispers of Ragnarok (available on CD and DVD), and often performs at conventions with her vocal group Sassafrass. She also researches anime/manga, especially Osamu Tezuka, early post-WWII manga and gender in manga, and has worked as a consultant for many anime and manga publishers. She blogs for Tor.com, and writes the philosophy & travel blog ExUrbe.com.